Labyrinth of the Brain: Research the Most Complex Structures on Earth
Series of the CoBeN lectures for general audience on different project topics:
Venue: Brno Observatory and Planetarium
Title: Brain, sight and the picture of reality
10th October, 2019​​

CoBeN participiation in the Masaryk University Researcher's Night
5th October, 2018
Venue: CEITEC, Masaryk Univesity
CoBeN team participated in the Researchers' Night organized by Masaryk university and its faculties and institutes on 5th October, 2018. The team presented basic neuropsychological methods the visitor could try out. They also introduced the main aims of CoBeN and explain how transcranial magnetic stimulation operates and its potential benefits for human cognitive functioning, as well as its role in neuropsychological experimental research. The machine was on site, but obviously was not used practically for ethical reasons. The stand was popular and help us to promote neuropsychological research, promote CoBeN's specific topics and our international collaborations.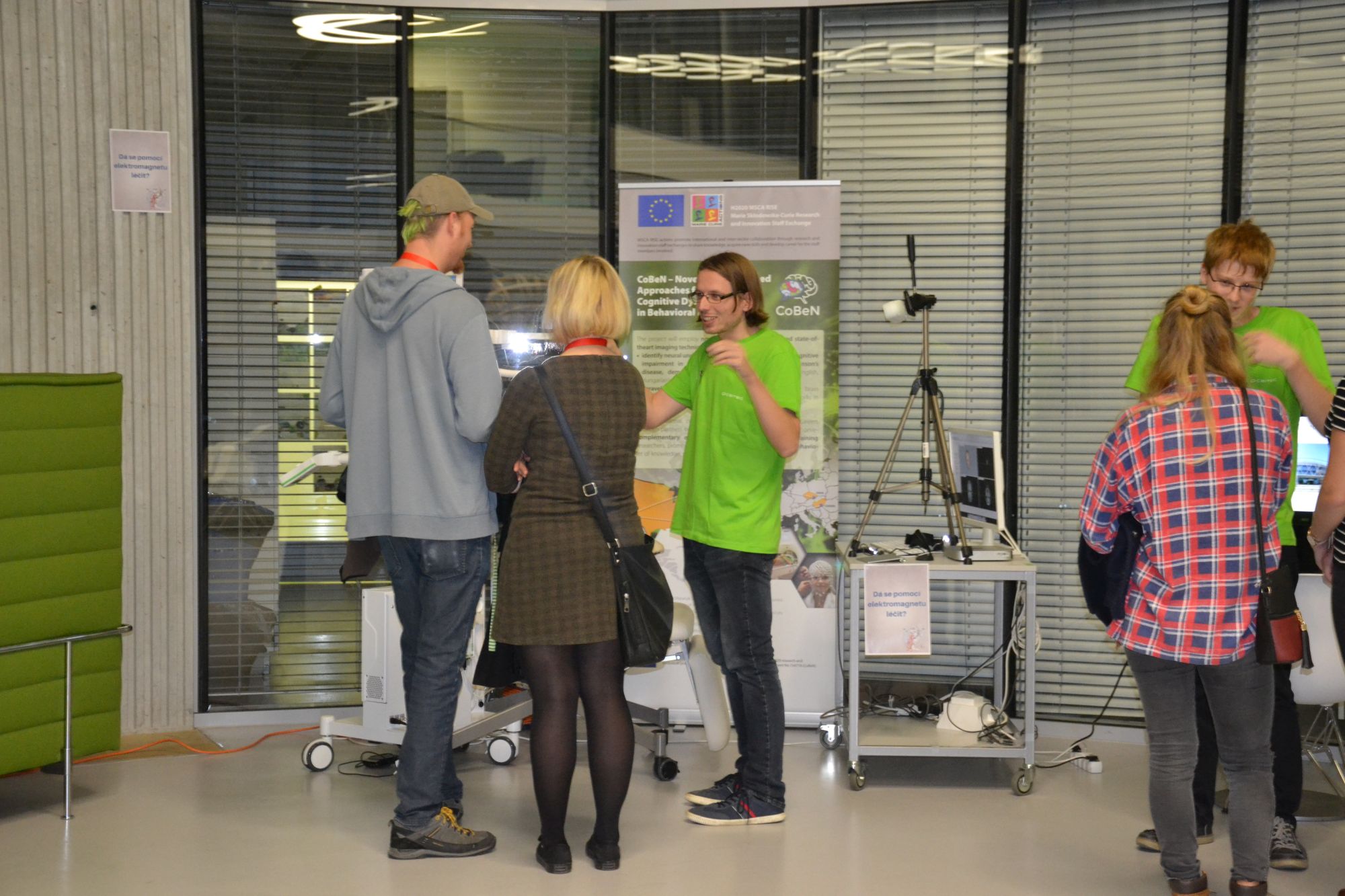 CoBeN Mid-Term meeting
4th June 2018
Venue: CEITEC, Masaryk Univesity
The Mid-term meeting of CoBeN took place on 4th June 2018 at the premises of CEITEC, Masaryk University, Brno.
The REA Project Officer Dr. Thierry Jacquin, together with an external expert Prof. Riitta Salmeni, (Department of Neuroscience and Biomedical Engineering, Aalto University, Finland) were presented with the current state of the project implementation by the whole team of CEITEC, University of Szeged, as well as Dr. Steve Rapcsak from the University of Arizona in Tucson.
The progress of CoBeN implementation was evaluated positively, as the pace of secondments implementation and the results have been generally in line with the plan.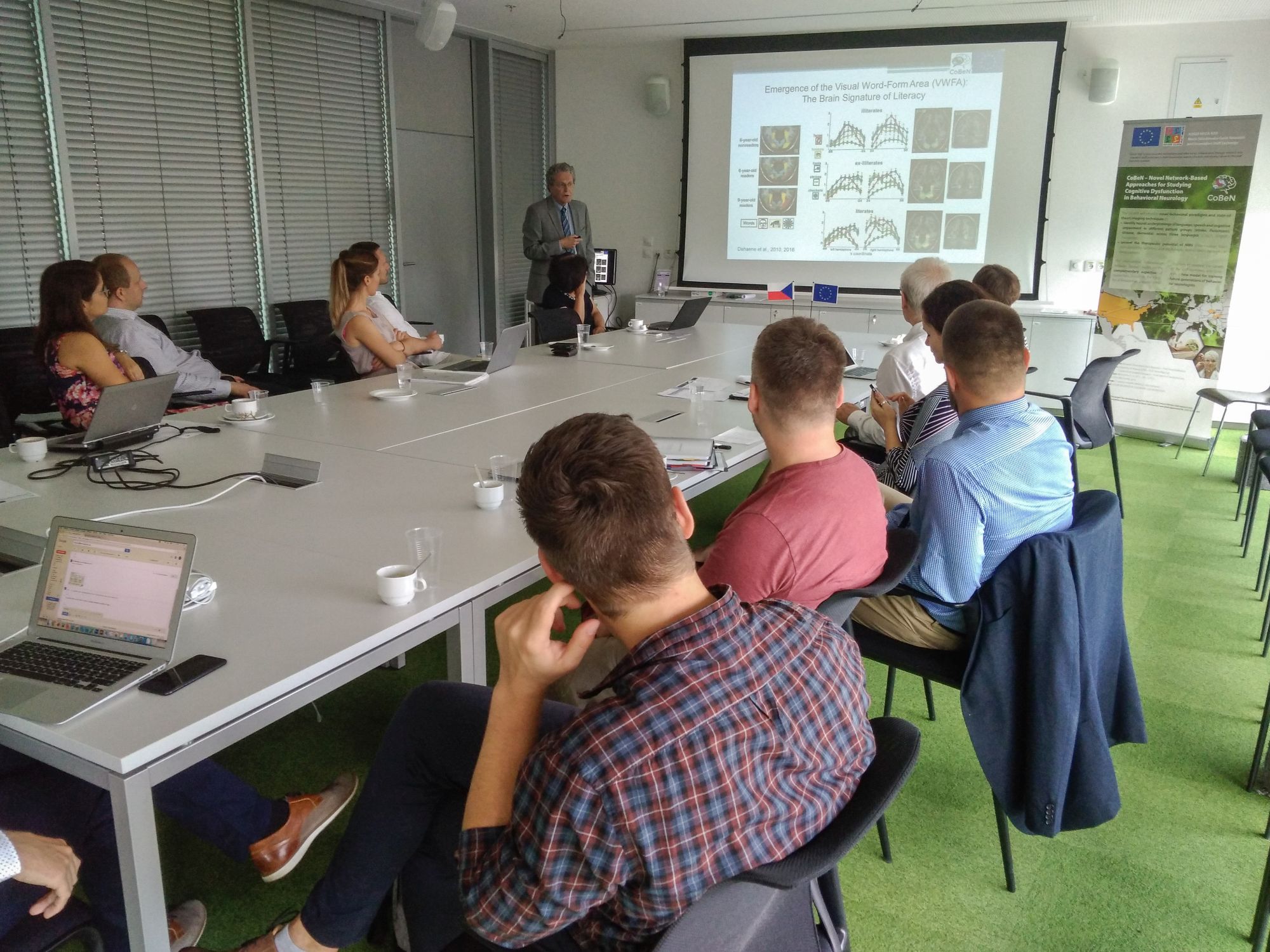 Presentation of MSCA-RISE project secondment experience to Czech academic community
21th March 2018
Venue: Technology Centre of Academy of Sciences
The Technology Centre of Academy of Sciences organized a National information day on MSCA of the Czech Republic. The organizers approached CoBeN team asking us to contribute to promotion of H2020 MSCA scheme towards Czech academic and other interested organizations.
One of our seconded PhD student, Patrik Šimko, presented his experience with life and work at the University of Arizona in Tucson where he was seconded within the CoBeN project.
National Information Day on "Marie Skłodowska Curie Actions (MSCA)
21st March 2018
Venue: The Czech Academy of Sciences, Národní 3, Prague 1 (room 206)
Kick-off meeting
25th April 2017
Venue: CEITEC Masaryk univerzity, Brno, Czech Republic